Reminder
O
ur condo fee begining 1/1/2021
will be $313. If you have automatic payments from your banking institution please have them change it to the new amount.
Our First Annual Tree decorating will be Sunday afternoon on November 29th
Tree Lighting - Town Common (only)
Saturday, December 5, 2020
Due to Covid, we will be altering our traditional Tree Lighting festivities. We won't be doing all the typical activities that we typically do. We will, however, be lighting up the Town Common on 12/5/2020 at 5pm. You are invited to socially distance on the Town Common with masks, or enjoy the brief lighting from the warmth of your car.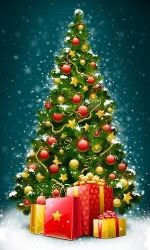 Photos from the Landscape Committee



Stella d'Oro lillies in bloom at the rock garden and hosta plants at lower Hadleigh garden.

Ragosa Roses
Variegated Soloman seal plants at Diane's rock garden.
One of our 7 Lady Slippers
Early spring 2020 snow surrounding daffodils at lower Hadleigh garden.
Stop Losing Socks
Stuff a strip of foam pipe insulation into the space between your washer and dryer or along the wall. That way, socks canít slip into the abyss.
In Hanover, Germany they have found that dogs can sniff out the coronavirus 94% of the time. And it only took a week of training. They used 8 dogs from the German military. The dogs can sniff out the difference in the metabolic process in the body of a person with the virus.



Our website will be experiencing a reconstruction for a period of time. There are a number of items that are not working properly. Some pages will be getting a new fresh look while we correct broken links and other issues. In the meantime you can use the following to access some of the broken links.
www.hadleighwoods.com\humor.html